Gli Aspie non hanno emozioni? Video di Maja Toudal
Su richiesta di
@Ghost
: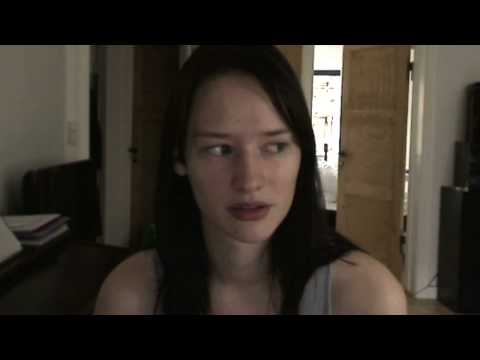 Qui la trascrizione completa del video. Lo messa tutta perché nei messaggi privati non si può inviare a causa della sua lunghezza e poi può interessare altre persone, no?
Col traduttore di Google è abbastanza comprensibile, anche per chi, come me, mastica poco l'inglese.
Hey guys.

It's
really difficult to... actually make this video because it's... it's
hard to say everything that I need to say... as fast as I would like
and as direct as I would like.

Umm... People often tell me
that I'm too normal to be an aspie. But that's not actually the
issue. The issue is that I act too neurotypical to be recognized as
an aspie. What people don't realize is that I've spent around twenty
years learning how to imitate neurotypicals. I didn't always seem as
normal as I can seem. Umm... I play a character every day. I play
neurotypical, I act neurotypical. And I'm really good at it. But that
doesn't make me neurotypical. It just makes me a really good
imitator. A really good actress.

It took a team of two
psychologists and a doctor, and a couple of months of testing, before
I got this diagnosis at age 16. Two years later, I spoke to a
psychiatrist who then gave me three extra diagnoses. And for the past
five years or so, I've spoken to and know the probably leading expert
in Asperger's Syndrome in Denmark. She's a fantastic person. Really
great. She's actually... she's the only really religious person that
I know and respect. I... I have other slightly religious friends.
Don't mind it at all. I think it's... nice to talk about. But, but
this woman is the only one that's really, really religious that I
still respect.

Umm...

It's really, really difficult to
make this video. I... I don't know why. It just... I can't explain
this right. The only thing that I can really tell you is that I spend
my life acting. Sometimes I fail. Sometimes I fall flat on my face.
And... you don't see those days. I... I would never record a video on
one of those days where I just completely run out of energy, and have
nothing left and can't uphold this masquerade. I would never record a
video like that. Ever. You just, you won't see me on those days. No
one sees me on those days. I don't invite friends over, I dont take
phone calls, I don't do anything on those days. I just lock myself up
on those days. You will never see that. Ever. And... it is that way
with every single "well functioning" aspie. Yeah, we
function really well normally. Those of us who are really good at
pretending to be neurotypical, we can uphold this thing for months at
a time. But then suddenly, there's a week where we just can't. There
are weeks when I cannot go to work because I don't function well
enough. There are... there are days when I won't go out of my
apartment.... because I've gotten so used to be accepted as normal...
so I can't face the world when I'm an aspie.

[Maya becomes
more emotional.]

You can say that I'm not an aspie all you
want. But you don't have a fucking clue what I've been through. You
don't have a clue what it's like. Life is a stage, yeah. To me it
really, really is. And I'm a really good actress. Mostly. But aspies
have emotions. They're right here. [Maya waves hands in front of her
face.] Okay? We feel. We're people. And just because we have a
syndrome that sometimes causes us to not be able to express emotions
properly... or normally... doesn't mean that we're fucking robots. We
have emotions, we can intonate our voice, we do have facial
expressions, and we do have body language. But some days, especially
the days that you don't see.... those are the ones, where you can
really tell. The days when... when we can't pick up our phone because
we can't.... stand the thought of having to listen to a person speak
and actually pay attention and listen and give the proper response.
Those are the days you will never see.

[Maya becomes
calmer.]

It is so very ignorant to assume... through a ten
minute video... that you know more about what it's like in here [Maya
taps the side of her head] than all of the experts that have...
evaluated me, tested me. It's... it's ridiculous, really. But it's
kind of a compliment, as well. I mean... telling me that there's no
way I'm an aspie because I'm just too normal... that's kind of like
giving me the Oscar. It's, it's kind of like just handing me an Oscar
for my performance as a neurotypical. So thank you. Thank you for
thinking I'm normal. But fuck you for thinking that you know that I
am. 'Cause I'm not. It's like.... [Maya exasperates]. Watching a
YouTube video is like watching a movie. I have my moments where I'm
completely real, in a YouTube video. But most of it... is me just
trying... to express thoughts. And hopefully getting them across.
[Maya exasperates.] I hate make this video. I'm going to stop now.
[Maya waves.] Have a great day.

Post edited by wolfgang on